My pals
Walter
and
Olivia
are showing their work all this month at the Cagibi. It's called YOU DON'T KNOW ME.
I would post all the exact info and stuff, but I'm using the computer at work that explodes everytime I try to post pictures and things like that. So, just click
HERE
to go to Walter's blag to read all about it.
OH YEAH. Tonight is the vernissage, from 7 til 11pm, and I'll be dee-jaying my faverat classic sk8 punk, power plop, weird punk, tragic jams, and cartoon rock pre-
Time's Up!
. Come and buy me beverage.
*EDITED*
Here is the flyer: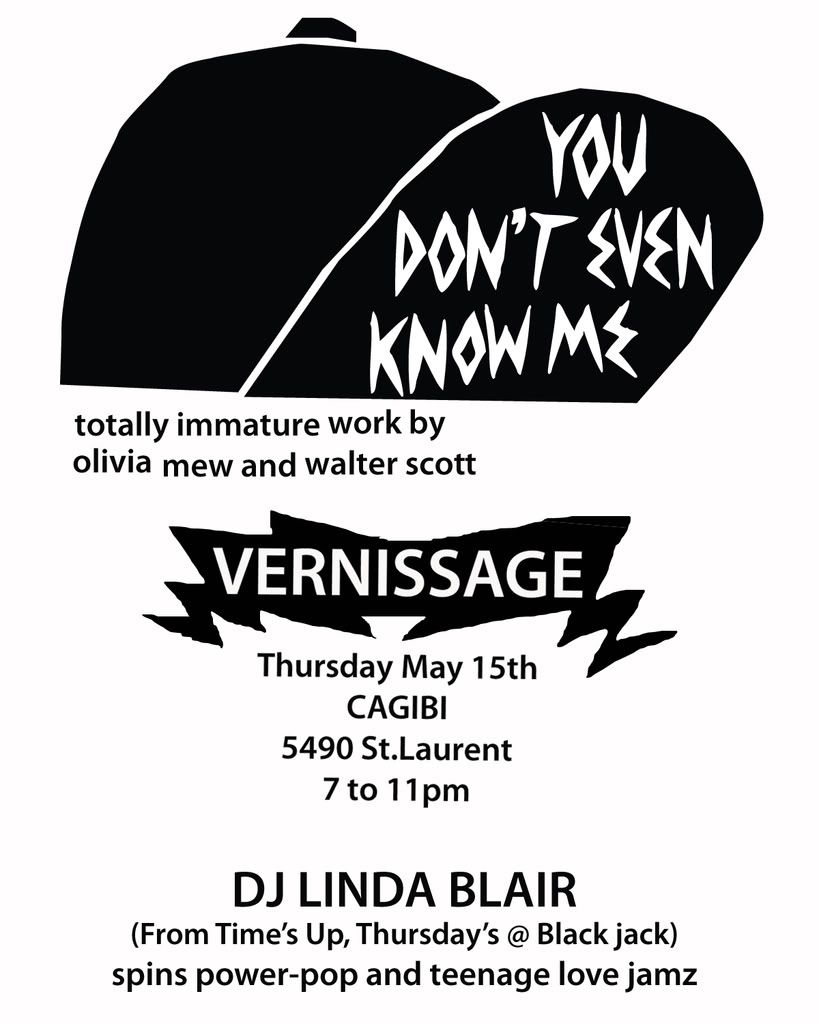 Stuff's up all month. Looks swank. If you like life (or H8 it) you'll check this out!